Home
ADDRESS SIGNS
APPLICATION PROCESS
About Us
Apparatus
CPSC Recalls
Calendar
Call History
Contact Us
Donate
ERG
Files
Fire Glossary
Fire News
Guestbook
Links
MTVFD Honor Guard
Members
News
Pictures
The Fallen
Video
Support Services

MTFD Support Services is a vital part of the department. Based on the "Ladies Auxillary" of the past, these dedicated people provide drinks and food to the firefighters at scenes and training, assist with organizing special events like parades and fundraisers. If you are interested in serving your community through the fire department, but not interested in fighting fires, this may be for you. Contact Kasey Taylor at MTFD Headquarters (812-294-1738) or email kaseytaylor@mtvfd.com

Apparatus Gallery
Contact Information

Monroe Township Fire Department
Box 88
Henryville/ IN / 47126



Non-Emergency:
812-294-1738

Emergency:
911

Contact Us
Driving Directions
Map


Press the Play button to hear our audio.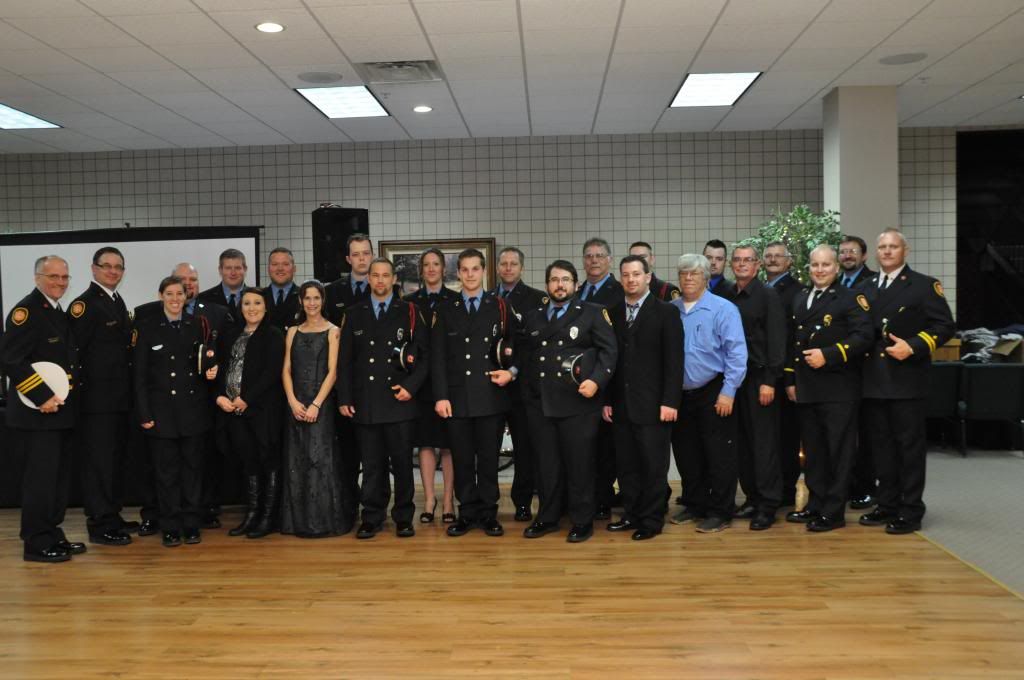 The Monroe Township Fire Department, established in 1949, is a volunteer organization committed to serving the citizens of Henryville and Underwood of Monroe Township in northern Clark County, Indiana. We provide fire suppression, vehicle rescue, EMT/First-Responder services, swift water rescue, and rope rescue. Additionally, we serve the community by hosting events, participating in fire prevention and youth education, school tours and demonstrations, boy scout tours and demonstrations, and we are available 24/7 to assist our citizens in any way possible.

We survived the March 2nd 2012 F4 Tornado.

Our motto is "At Your Service Since 1949", and we strive to live up to it. We are the firefighters of Monroe Township, and we hope this website allows you to learn about what we do and who we are. Feel free to contact the officers or administration anytime should you have a need, question, or concern.
Below is a video of MTFD at work in 2013:

If you would like to see the video for 2012, click http://www.youtube.com/watch?v=WFcoT2h8wMg
2014 Crusade Recap!
Wed. Jun 11th 2014
Thanks to a generous community, MTFD firefighters and families, and many long hours of work, the 2014 WHAS CRUSADE FOR CHILDREN is successfully in the books. Monroe Firefighters raised over $21,000 again this year; an impressive feat for a small community. Many people have asked why MTFD firefi...

Read more »



WHAS CRUSADE FOR CHILDREN - 2014!
Wed. May 28th 2014
CRUSADE EVENTS for 2014: The Monroe Township Volunteer Fire Department would like to invite you to our annual lunch, dinner and auction on June 7, 2014.Menu for Lunch and Dinner – Bar-B-Q Chicken, Potato Salad, Mac & Cheese, Baked Beans and Desserts.Times:Lunch 11 am – 1 pmDinne...

Read more »



Frontline Ministries Children's Class
Wed. Apr 16th 2014
Children in the Wednesday Evening Class at Frontline Ministries Church got to learn about firefighters and their equipment during their class time on 4/16/14 ...

Read more »



Girl Scout Troop #1232 Visits
Mon. Apr 14th 2014
Girl Scout Troop #1232 paid a visit to MTFD. The girls got to see and learn about the equipment, meet some of the firefighters and ask questions. Groups and visitors always welcome! To schedule a tour or visit, email kaseytaylor@mtvfd.com [URL=http://s1295.photobucket.com/user/MTVFD/media/IMG...

Read more »



Meet Kallen!
Mon. Mar 17th 2014
Kallen is a special young fella with a rare illness. He loves firefighters and police officers. MTFD was proud and honored to send him some gifts!...

Read more »



View All News Headlines »
MVA - US 31 and CR 160
Tue. Nov 4th 2014
MTFD firefighters ended election day by responding to a motor vehicle crash at US 31 and Hwy 160 in Henryville. One patient was transported by Yellow EMS with minor injuries. Monroe Firefighters assisted EMS in checking the other occupants and cleaning the roadway. Chief 203 and Engine 21 respo...

Read more »



MVA - I65 18 MM
Thu. Oct 30th 2014
Oct 30 - Approximately 1830 hours, MTFD was dispatched to reported Motor Vehicle Accident on I-65 northbound near exit 19. Chief 201 arrived to find a two-vehicle crash at the 18mm. A small passenger car was struck by a semi, causing the car to spin out of control. The car struck the guardrail mult...

Read more »



House Fire - Orchard Street in Memphis
Mon. Oct 6th 2014
Just after 0200 hours, Sellersburg and Monroe Township were dispatched to a structure fire on Orchard Street in Memphis. The fire was spotted by a county police officer, who then reported it to Central Dispatch. The officer was able to wake the occupants and get them out of the house. The fire had b...

Read more »



Structure Fire - 600 Deiterlin Road
Sun. Aug 17th 2014
Around 0245 hours, Monroe Firefighters were dispatched to a report of a structure fire in the 600 block of Dieterlin Road. Within a few minutes, Deputy Chief Dunlevy (2002) arrived to find a detached garage/chicken coop fully-involved. Due to the lack of water supply in the area, he immediately requ...

Read more »



House Fire - 1200 Hansberry Rd
Thu. Jun 26th 2014
Just after midnight, at 00:04 hours, MTFD and Sellersburg FD were dispatched to a house fire in the 1200 block of Hansberry Road. MTFD was dispatched via automatic aid for Sellersburg. Deputy Chief Dunlevy (2002) was first on scene at 00:13; he reported a working fire. Chief Furnish 2001,...

Read more »



View Call History »
Picture Gallery
Birthdays for November

No birthdays for this month.