On a beautiful sunny Sunday afternoon, at 1619 hours, MTVFD was requested to Hickory Grove rd in Washington County by Pierce-Polk Fire Dept for a large woods fire. The fire was in a very hilly area, in thick woods and rugged terrain. It's estimated to that it involved 25 acres at it's peak. The smoke column could be seen from 160/I-65 in Henryville.
Pierce-Polk FD command requested assistance from every fire department in Washington county, (Franklin Twp, Posey Twp, Salem, Jefferson Twp, Jackson Twp, Blue River, Livonia, Campellsburg, Monroe Twp, and Gibson Twp) as well as Monroe Township FD and Borden FD in Clark County, and Greenville FD in Floyd County.
MTVFD responded with 11 firefighters and two brush trucks, two ATV's, one tanker, and one command officer.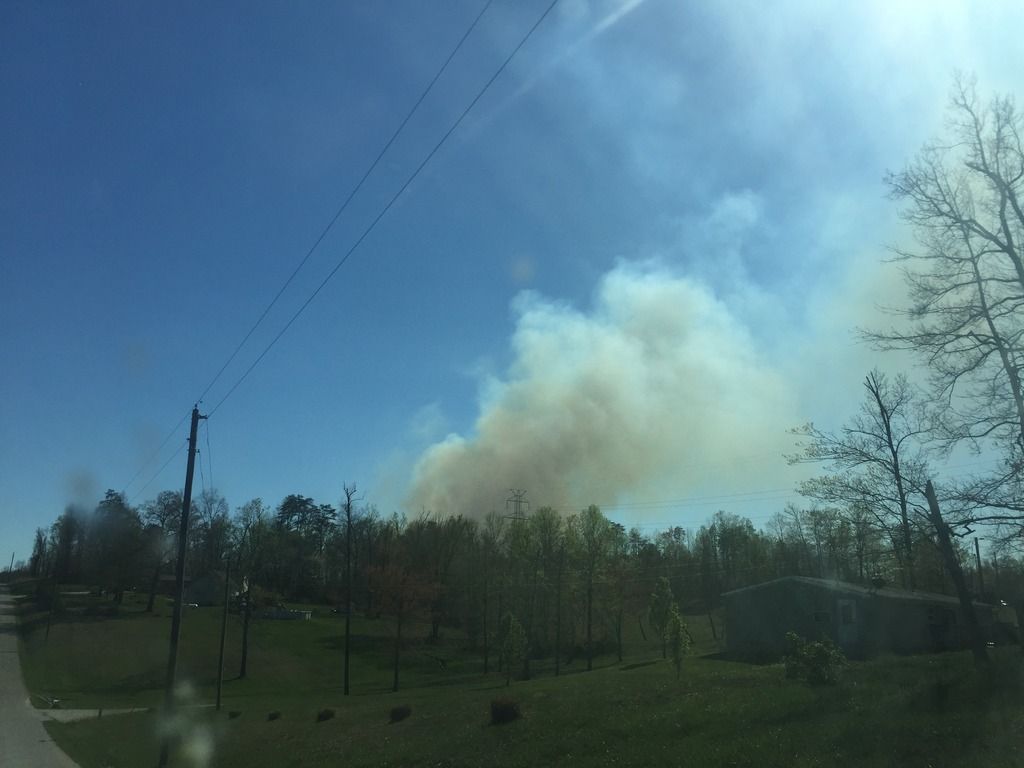 Chief Doug Dunlevy filling water packs for Washington County Firefighters: